Damage Restoration Services in Surprise, AZ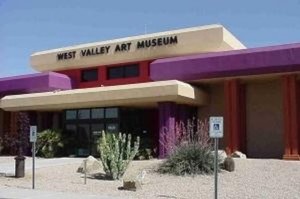 Surprise, Arizona might be a surprise for some of her visitors; a beautiful place to live and work, the way the buildings in Surprise complement the gorgeous surrounding natural landscape makes it a true work of art in which to live. But, another surprise may lie in wait for unsuspecting residential and commercial property owners – the various damages that can be wrought not only by the elements in this dry, arid landscape, but from within the property itself. And when water, fire, mold and storms threaten, or have attacked, your home or office building, it's time to call in the professionals at Dry Now Services. Our dedicated, licensed and trained staff can handle even the worst kinds of damage caused by water, fire, mold and wind or hailstorms. With offices throughout the greater Phoenix area, and several in Surprise, you can find any one of our experienced technicians to come in and take care of any damage restoration services you might need.
Water Damage Cleanup For Your Commercial Building
Living in a desert climate doesn't mean that Surprise property owners don't suffer from the effects of water damage in their homes or commercial buildings. Water damage can be caused by leaky, cracked or broken pipes, destroying your walls, furniture, carpeting, cabinetry and various other aspects of your property – and if you don't catch it in time, the warm weather so prized in Surprise may create even further damage with the spawning of mold spores in the areas saturated with setting water. Calling in our professional, reliable water damage restoration experts can help to get your residential or commercial property repaired, making restorations where necessary, to ensure that your property is fully returned to its former glory.
Fire And Smoke Damage Restoration
Of course, while drenching rains may pose little to no threat for Surprise's residents, fire is another story altogether. Because of the dry, arid climate that we hold so dear, even the smallest spark can start a raging inferno in your residential or commercial building – when that happens, the local fire department steps in and douses the flames with hundreds of gallons of water. Between the fire and the subsequent dousing, your property faces severe damage, but this can be greatly mitigated when you call us at Dry Now Services in. Once the danger is past, we'll move in to take steps to decrease the potential for damage – then assess your property to determine the best course for fire damage restoration.
Where Mold Can Grow
Mold is a word that impels us to call in whomever we can to eradicate it at its source – whether it's in the walls or the carpeting throughout your home, Dry Now Services' skilled professionals will provide you with a free assessment and estimate, to let you know what areas have been affected by mold, and what will need to be done to remove it from your property.
Help Protect Your Home Or Office From Storm Damage
And there's simply no getting around the fact that wind and hailstorm damage is a serious concern for all of Surprise's property owners. Fortunately, you don't have to wait until after the storm damage has occurred if you call in Dry Now Services. We'll come out to your property and board up windows, place tarps and take the necessary precautions to ensure your property doesn't face the detrimental effects of the storm. And in the event you do end up with damages, we'll come out and make repairs or restorations as needed to ensure your storm damage restoration brings your home back to scratch.
Surprise, Arizona has a little something for everyone – as one of the fastest growing communities in the state, the beautiful views, the West Valley Art Museum and training camps for 2 professional sports teams, Surprise is truly a gem in the desert.
Dry Now Services offers damage restoration services for your property, residential or commercial, should always be taken care of by the best, to keep your own personal facet of this jewel sparkling in the hot desert sun.
Recommended Reading