Damage Restoration Services in Queen Creek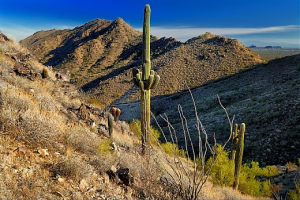 Queen Creek, Arizona is home to some of the most beautiful scenery in the country. With the San Tan Mountain Regional Park, Queen Creek Olive Mill, golf courses and horse trails galore, you'll be hard pressed to find a more gorgeous landscape – and Queen Creek's residents take pride in the beauty in which they live. That beauty is reflected in the homes and businesses in the city streets, and property owners take great care to keep their buildings looking lovely. But, when water, fire, mold or storms do their best to damage that property, it can be nothing but a headache to mitigate or repair the damages. That's why we at Dry Now Services are dedicated to helping property owners with any damage restoration services they may need, to get their homes and businesses back in working order as quickly and efficiently as possible.
Cleanup For Businesses With Water Damage
Water damage is sneaky and far-reaching, affecting floors and walls with equal, greedy abandon. It can weaken your walls and foundation, or cause your flooring to rise or your carpeting to get moldy, begin to smell. Water damage is pervasive, and needs to be taken care of as soon as possible, as thoroughly as possible. Pumping out water, removing walls or floors as necessary, and performing the most up-to-date water damage restoration techniques, we here at Dry Now Services do our best to get your home, or business, back to its former glory.
Destruction Caused By Fire Damage
Fire is a destructive force that can ignite from the smallest spark, especially in dry, arid air like we have here in a desert climate. Fire can gut homes and businesses, and cause catastrophic damage to the parts that remain. When the firefighters arrive, the water and chemicals they use to smother the fire can cause even greater destruction, so immediate mitigating action is often your best bet for a truly successful restoration of your property. By calling Dry Now Services in as early as possible, we can begin mitigation techniques immediately, and follow that up later with a more thorough determination as to the extent of repairs necessary. Our fire damage restoration services will leave your property looking virtually as though there never was a fire.
Mold Removal For Your Damaged Property
Mold is akin to a curse word for property owners – the slightest hint of its spores within your walls may leave you feeling helpless as you wonder the extent of the infestation and damage. Call in Dry Now Services; we provide our clients with a free mold assessment and estimate, and let you know what areas of your home or business need repairs or restoration to rid yourself of this pest.
Monsoon Storm Damage Repair Company
Just because we here in Queen Creek don't have to deal with hurricanes or torrential downpours doesn't mean we don't know the extent of the damage that can be caused by a good storm. The wind and hailstorms that roll through this area can leave a wake of devastation behind them – homes and businesses with broken windows or downed trees can often be seen. Dry Now Services offers clients storm preparedness services; we'll lay tarps, tie stuff down and even board up your windows in the threat of inclement weather. If your property has already sustained damages, we'll come in to provide the repair and storm damage restoration services to take the burden of restoration off your shoulders.
Call in Dry Now Services – we'll get your home or office back up to snuff, while you get on with much more entertaining enterprises.
Recommended Reading