Damage Restoration Services in Peoria, AZ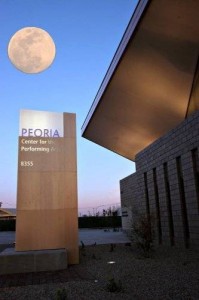 The truth is, living in a dry desert climate in Peoria can wreak havoc on home and commercial buildings, and oftentimes the various damages caused by mold, water, fire and storms force property owners to seek damage restoration on their properties. Fortunately, we at Dry Now Services are here – to provide property owners with the necessary damage restoration services that are needed by residential and commercial buildings after they've been attacked by water, fire, mold or the heavy storms we see here in the southwest. If your home or business has been stricken with a damaging disaster, give one of our Peoria locations a call, so you can get back to enjoying all the beauty that Peoria has to offer her residents.
You may not realize that living in an arid desert climate like Peoria enjoys doesn't exclude her residents from the pervasive, sneaky damages that water can cause. While residential or commercial buildings might not necessarily be in danger from flooding due to outside influences like torrential rains, your home itself poses a flooding risk, what with the various pipes that run through within its walls. And when a water pipe suffers impairment due to misuse or even just age, it can cause catastrophic damages to your furniture, flooring, walls and carpeting, among other things. That's why we here at Dry Now Services ensure that we have the top of the line skills, tools and professional staff members on hand, to help with your water damage restoration by removing damaged material, clean up what can be cleaned, and help you get your home or office back on track.
Smoke Damage Restoration
Fires are another danger posed to residential and commercial property owners in the Peoria area, and dry desert air doesn't help things at all. A small spark and the next thing you know, whole rooms and even buildings can face destruction. When your property catches, the smoke and burning damage is only stopped through the application of water – which is wonderful for stopping the fire in its destructive tracks, but adds a whole new layer of damage to your property. Our skilled and licensed technicians here at Dry Now Services understand the level of destruction posed by fire, and do our best to mitigate the immediate concerns right away; after that, we'll assess the damage to determine the best means of fire damage restoration for your property's needs.
Testing For Mold In The Home
Although mold requires a damp environment in which to propagate, the truth is that it can spawn anywhere in your home that is, even only at time, damp. Which means your bathrooms, laundry rooms and even basement can even be at risk for mold exposure. Fortunately, Dry Now Services can offer you a free mold assessment and estimate regarding your mold damage restoration needs; then we'll get to work removing the mold and even restoring the afflicted rooms to their former glory.
Storm Damage Cleanup Experts
Torrential rains may not be the primary concern for Peoria's residents, but we sure get our fair share of wind and hail storms here. Wind and hailstorm damage can have a detrimental effect on the exterior of your building, your land can get torn up, trees can fall and hail can crack or break your windows. But, when you call Dry Now Services in, we can get your property into a state of readiness, boarding up windows and placing tarps where necessary; when it's too late for preventative measures, call us in and we'll being repairs and storm damage restoration.
When damages have taken their toll on your residential or commercial property, it's time to call in the professionals here at Dry Now Services, and get the damage restoration skillfully underway.
Recommended Reading