Water Damage Repair Company in Glendale, AZ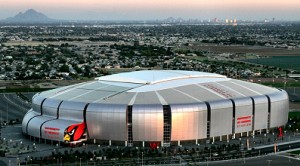 Many residents of Glendale, Arizona, are too busy enjoying the wonderful entertainment and activities that the city has to offer to spend time worrying about prevention and repair of natural weather disasters to their home. Located just nine miles from downtown Phoenix, sports games, art museums and high-paying jobs along with perfect weather, make enjoying life in Glendale easy. Glendale is home to the Arizona Cardinals Professional Football Team and the Phoenix Coyotes of the National Hockey League. Sadly, natural weather disasters such as water, fire, mold and storms can cause extreme damage to homes, making homeowners unable to focus on or afford the many fun activities that Glendale has to offer. Thankfully, Dry Now Services provides preventive and repair services to all damage caused by natural weather disasters. With multiple locations throughout the greater Phoenix area, the licensed, educated and friendly staff of Dry Now Services is able to help with all natural weather disaster needs.
Unfortunate Water Damage
Since Glendale isn't located along any major water sources and is also located in a desert, many Glendale residents don't even think about water damage. The water damage does not occur from outside the home, but often within. Clogged pipes that go unattended can blow and cause serious damage. Kitchen pipes clogged by waste from dishes can explode and flood the kitchen or sewage pipes can explode and causes waste to not only leak into the rooms in the house but also the yard. Dry Now Services works to repair damage caused to a home by the water as soon as possible. They have experienced in replacing walls, floor and furniture quickly so that families can return to their normal routines.
Removing Harmful Mold
After water damage, mold can often begin to grow. Mold, although great in outside nature, can be very harmful to humans. Dry Now Services offers free visual assessments to identify mold and present a plan to remove it. Since mold often lay within walls, Dry Now Services is also skilled in removing walls and rebuilding. They take steps to make sure that no more mold will return.
Repairing Your Home From Fire Damage
All home owners are at risk of having their home damaged by fire. Arizona's desert location can encourage a spark to turn into a large, damaging fire. Upon arriving, the Dry Now Services team quickly uses techniques to get rid of the fire odors so that they can begin repairing. Exterior and interior repairs are available.
Storm Damage Repair Services
Homes in Glendale are often at risk of storm damage. The warm, humid climate makes lightning storms common. With lightning storms also comes the risk of hail. As these large ice chunks fall from the sky, they can greatly damage the windows, roof and exterior of any Glendale home. The Dry Now Services team works quickly to repair these damages and return your home to pristine condition.
Every resident of Glendale wants to enjoy everything that the surrounding communities have to offer. However, they cannot do this if they are spending hours worrying about recent damage to their home caused by natural disasters or trying to find people to fix these damages.
Thankfully, Glendale residents can have comfort knowing that the friendly, experienced and licensed staff of Dry Now Services is nearby.
Recommended Reading