Storm Water Damage Restoration in Gilbert, AZ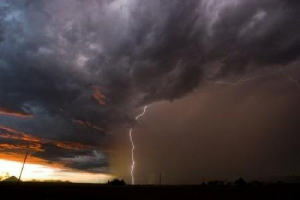 The monsoon season is in full swing. Anyone who has lived in southern Arizona, and specifically around Gilbert, Arizona, understands the power and impact these raging and fierce lightening-packed floods can have on residential and commercial property.
According to the State Hazard Mitigation Plan, flooding has been the most consistent and prominent expense-laden cause of damage since 1966. Monsoons are responsible for much of it, although winter rains and offshoots of tropical storms from neighboring states are known to be problematic as well. In merely these few decades, flooding has been extensive and costly enough for the Governor to declare a state of disaster at least 60 times already.
Water Damage Cleanup & Restoration
Once flooding occurs, water damage restoration is a highly involved and layered process. Attention must be given swiftly to the affected areas, in an attempt to prevention additional complications as well. Extraction is the first order of business, in conjunction with clearing debris and loose items from the premises. Water seeps, invades, destroys wood and drywall and carpets, and causes mildew and mold to begin growing almost instantly.
Gilbert Flood Damage Repair
Flood damage repair must occur instantaneously, and begin with effective removal of the water, and sealing of the flooding sources. Drying and dehumidification are the next essential steps, in order to move toward cleanup and ultimately recreate the damaged areas. Once property is removed and tended to, salvaged pieces of furniture can be held in a storage space during the remainder of the process.
What Can Trigger Fire Damage
Often, flooding, storms, and lightening can trigger fires that compound the problems as well. Interestingly, fire damage restoration is often tied to flooding, and requires a similar approach. Keep in mind that sprinkler systems installed to squelch fires also produce tremendous amount of water. Furthermore, fires that break through roofs of buildings during storms then leave those properties vulnerable to the elements as well.
The Effects Of Mold Damage on a Gilbert Home
Mold is among the most malicious and feared outcomes of water damage. Regardless of the water source, mold damage remediation is costly and can cause an entire structure to be reduced to merely a foundation. Health implications and allergies to mold prevent commercial and residential buildings alike from being knowingly occupied or sold.
Importance Of Contacting A Storm Remediation Company
Overall, it is essential for storm damage repair to be completed correctly and promptly. There is no room for error when improper remediation tactics can result in a building being condemned. Insurance provisions cover remediation the first time. Subsequent liability rests with the property owner once the initial remediation work is completed.
When it comes to comprehensive remediation services, Dry Now Service is the Gilbert-area provider that can be trusted. With 24-hour availability, they are known for their ability to respond by providing the standard of care you expect. Offering the reference of 4 decades of service to the Phoenix area communities provides unequivocal proof that they will get the job done right. Utilizing the latest technologies, and promising immediate response times, Dry Now Services provides multiple locations so that they reach you right away.
Dry Now Services will restore your home, business, and peace of mind after major water, storm or flood damage occurs in Gilbert. Call our water damage remediation experts in Gilbert, AZ today for a free estimate.
Recommended Reading